Project One:
Ayin Es Upcycled Business Cards, June 2021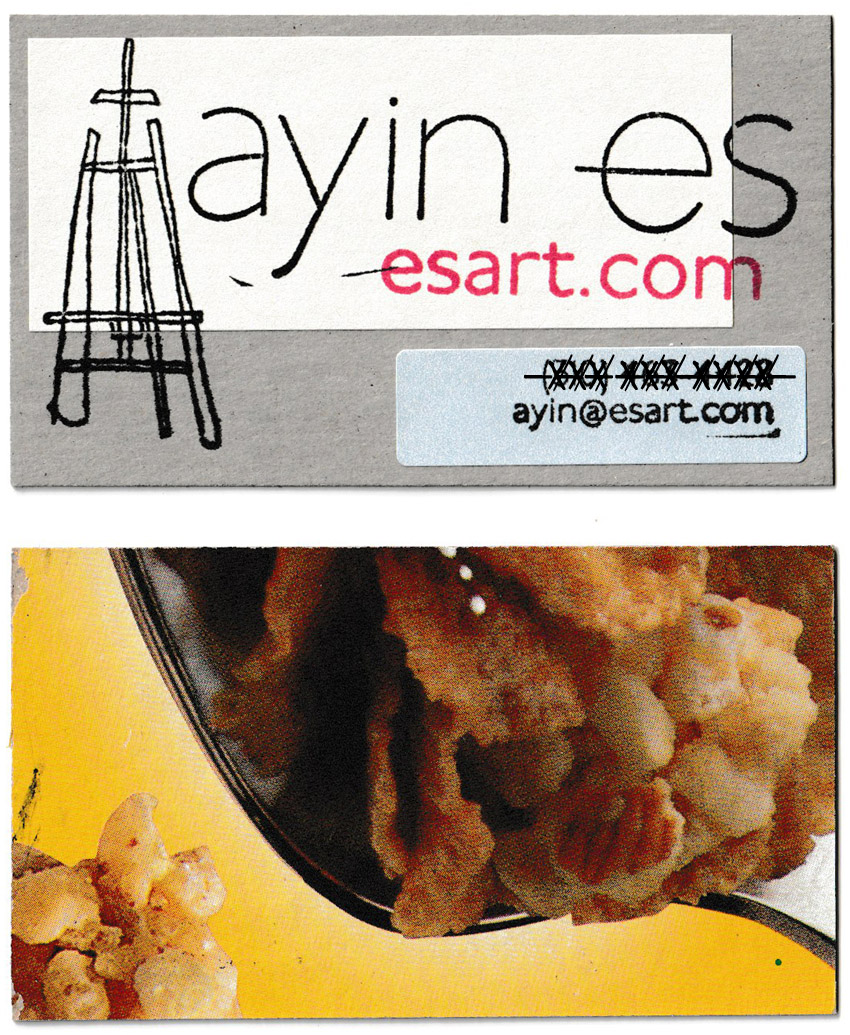 Originally printed on the backs of cereal boxes, these letterpressed business cards were a keeper. After Carol changed their name to Ayin, printing these again would not only be costly, but our resource for acquiring cereal boxes no longer exists. We once had our own letterpress studio--located in San Pedro, CA--but gave it up once relocating to northeast Los Angeles. After that, we used Aardvark Letterpress in Downtown Los Angeles and they did a great job in the continuation of printing the cards.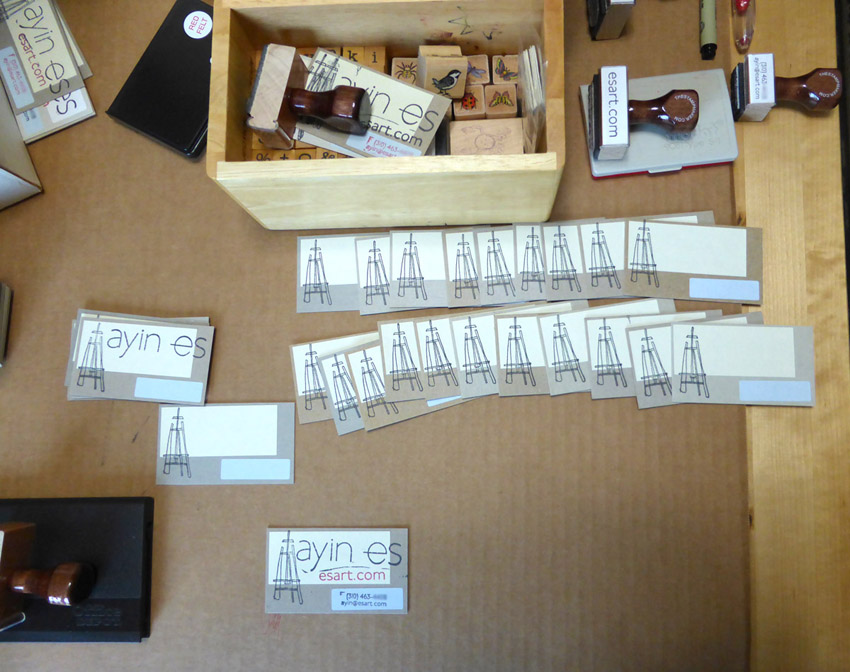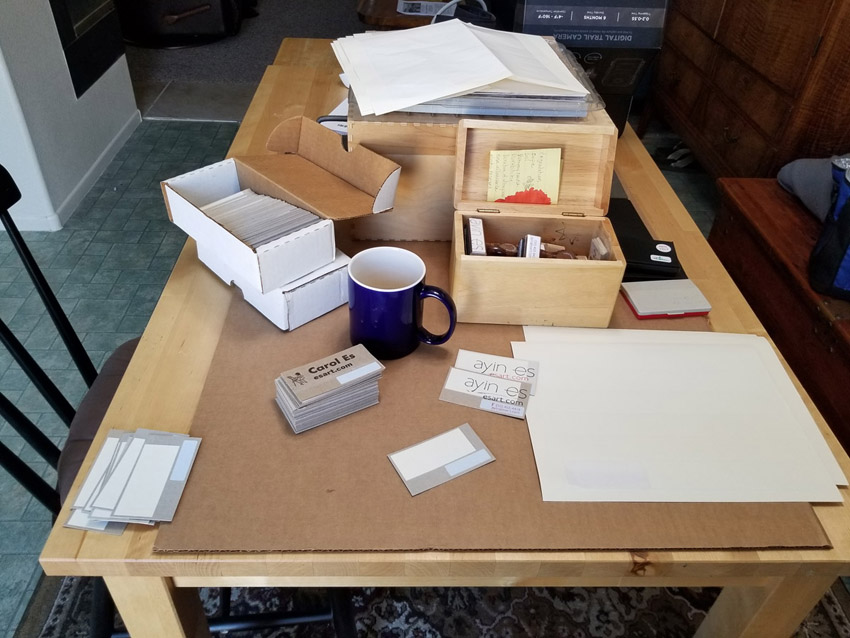 Upcycling these simply involves cover stickers, rubber stamps, and a lot of repetitive work on the 480 cards that remain. This is taking place in June of 2021.